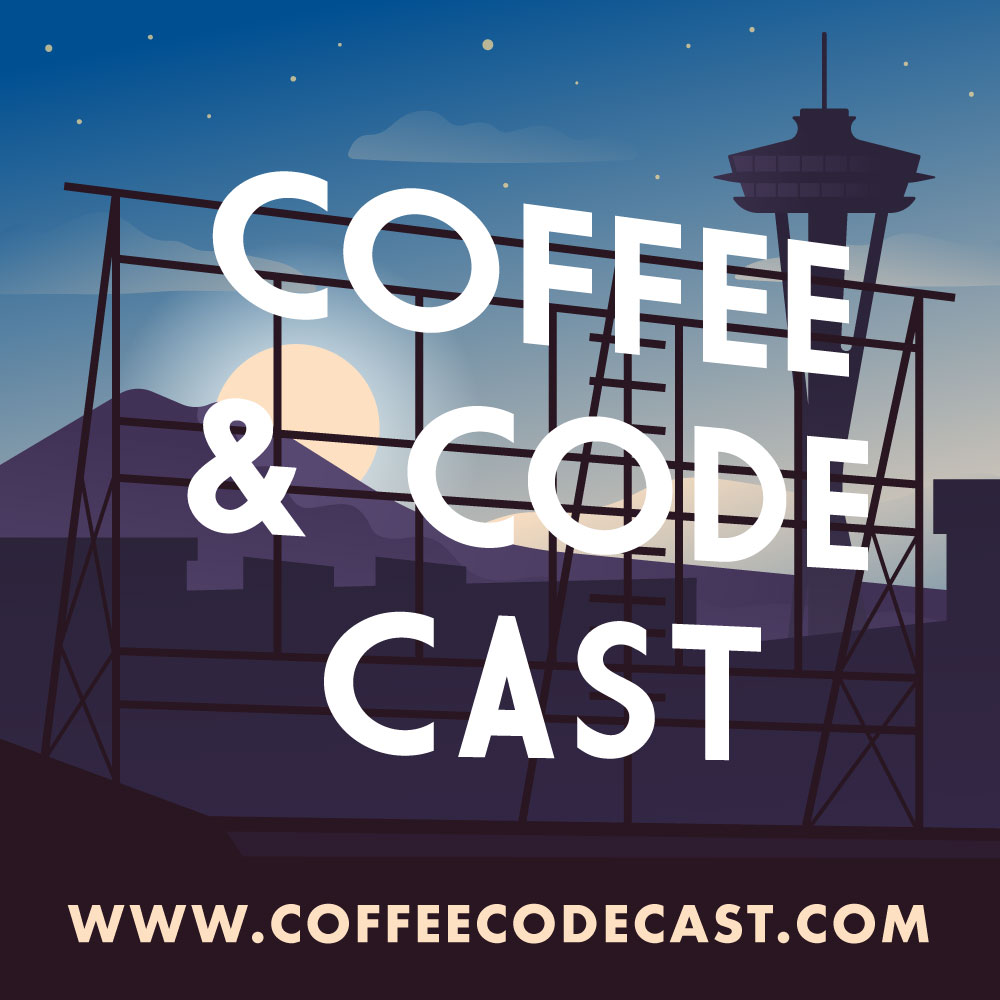 Podcast Album Artwork
This week we have some really exciting news. Friend of the show Jernej from Gentle Giant illustrations has kindly created the show some new cover artwork. The artwork depicts Seattle's famous Pike Place Market sign with the Coffee & Code Cast written across it. Of course also included is Seattle's beautiful skyline and no Seattle anything is ever complete without the Space Needle.
Erotic Photo Hunt Followup
On episode 23 we discussed a bar game called Erotic Photo Hunt. The game is a racy version of a spot the differences type game where you tap on the differences between the images. We discussed that the game isn't found very often anymore or that it's being discontinued according to Eater.com
A co-worker relayed a picture that they found a working copy of the game in a bar in Seattle's Fremont/Ballard neighborhood.
Mixed Reality / Virtual Reality / Augmented Reality
This week was Mobile World Congress and Microsoft's Holo Lens 2 was shown in many demos. Some demo showed a VR world that "follows" you or stays in your line of sight and some showed you walking around a stationary type virtual object.
Tesla Sentry & Dog Mode
No Coffee & Code Cast is complete without Tesla news. This week the show discusses two new modes Tesla has unveiled via software update. Dog Mode a new option a driver can enable as they leave the car to maintain the temperature in extreme heat or cold conditions. The display also notes for any passerby's that the car is maintaining the temperature and exactly what the interior temp of the car is at that moment.
The second mode is Sentry mode with effectively gives you a form of video surveillance of your car while you are away. The video is recorded to your thumb drive and not available via the Tesla app. However if your card is nudged or hit the car will fire your phone a notification and record from all cameras the car offers.
Show Notes
Theme Music
Show News
Follow up:

Fitness & nutrition update

Spring Training
Mixed Reality / Virtual Reality / Augmented Reality
Tesla News!!

Updates to autopark and sunmon