My Favorite Things 2022
A list of just a few items that I have enjoyed the most this past year and would most highly recommend to anyone.
Happy New Year!  Wouldn't be a New Year without some sort of review post. I've seen some similar posts sharing a gift guide or something like that, but instead I thought it might be fun to make a list of just a few items that I have enjoyed the most this past year and would most highly recommend to anyone.
Before we get to any of the products, let me add a few important caveats:
This list is going to be generally male-centric. I'm a dude... what can you do? 😁
This is not meant to be all price ranges. Many of these items are quite expensive but they are the things that I really love and would not want to do without.
So with that in mind, let's get started.
Kitchen
Starting in the kitchen. We tend to cook a lot and generally we are not big on kitchen gadgets or single-use items. There are a couple of items in the kitchen though that I love and get used almost every day it seems.
Microplane Citrus Zester
$15 | Amazon
We'll start cheap with the $15 citrus zester from "Microplane". This thing is super versatile and we use it on most of our meals to grate garlic, ginger, citrus, and sometimes nuts. It is always in the dishwasher showing just how much use it gets so pretty deserving of being the first item on the list. So much in fact, I have often debated if we should get a second one.
Breville Barista Express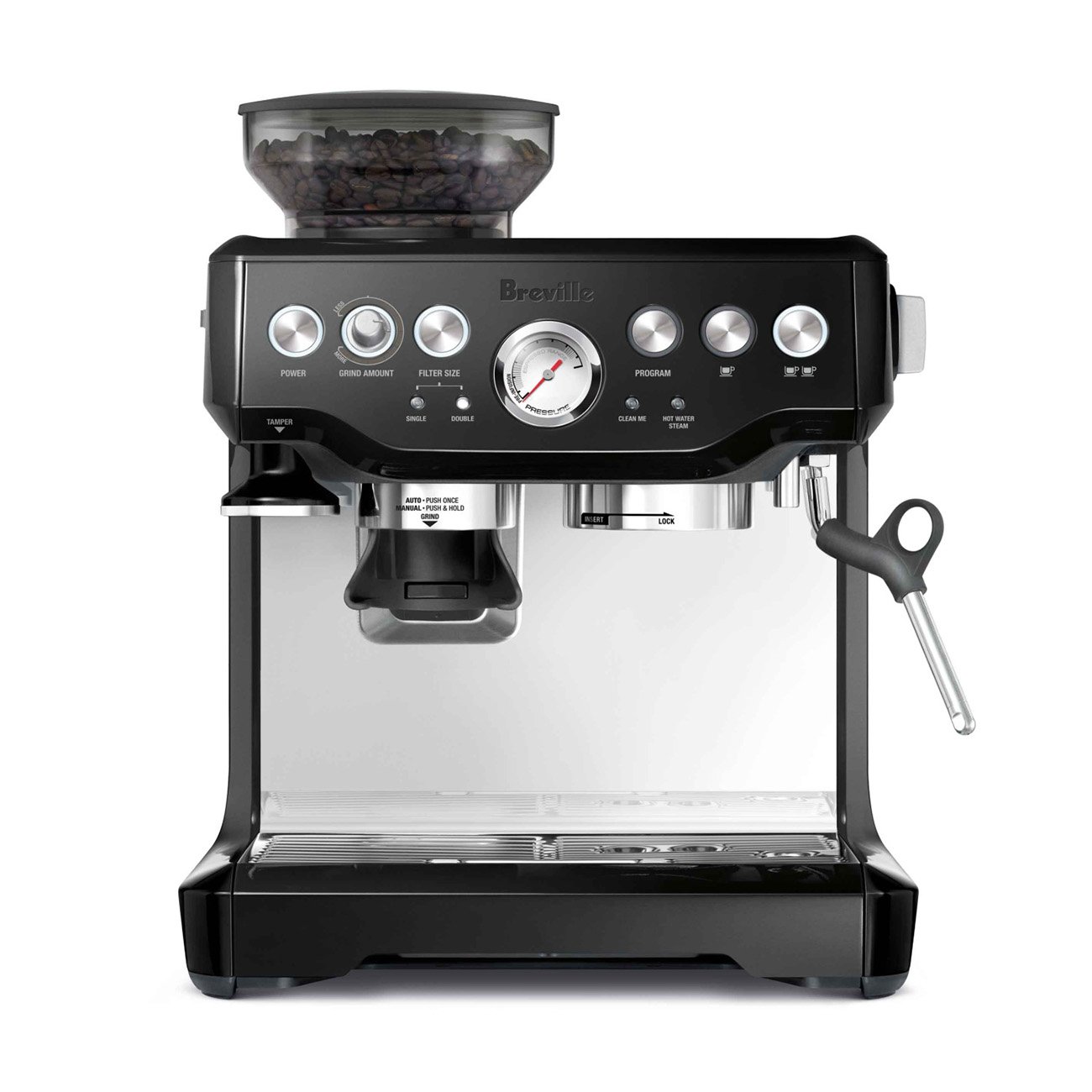 $600 | Amazon
This countertop appliance gets used every single day. We bought the Breville Barista Express back in 2018 just a bit before the pandemic. Before picking this up, we were Starbucks junkies stopping in nearly every day on our way to the office. During COVID of course this was a lifesaver.
The machine paid for itself in just a few months when you calculate our coffee bill each day from the coffee shop. It continues to be a tank turning out great quality espresso day after day with little maintenance. Pre-pandemic it was only $500, but post-pandemic and with inflation, its price has gone up one to two hundred dollars depending on current sales.
If you're into espresso drinks, this makes them easy at home at a reasonable price as far as espresso machines go.
Clothing
Over the past few months, I have been trying to weed out old and worn-out clothes and replace them with comfortable, versatile, and durable pieces.
Mack Weldon Stealth Boxer Briefs
$38
I had heard of Mack Weldon for years primarily on podcasts I listen to. I finally decided to take the plunge and buy a pair of the Mack Weldon Stealth Boxer Briefs. Initially, I got just a pair to try them out and at the cost, I wanted to make sure they were good. These are some awesome underwear. Silky smooth, and light with a snug fit yet you rarely notice them at all. I almost immediately ordered many more pairs and plan to switch to these exclusively.
BYLT Basics Everday Pant 2.0
$120
These pants worked on me hard with the social media ads. Finally, when looking for new pants I decided I would cave and try out a pair. These pants are my new absolute favorite. Classic looking enough to feel like you could dress them up but stretchy and casual for everyday wear. From the work-from-home dress to the golf course to business casual meals these pants will serve many uses. If I'm not wearing shorts here in the desert, I am wearing a pair of these. I have several pairs of different colors and I love them so much.
Technology
Both of my items in technology are audio related. I listen to podcasts or music throughout most of my day so these are important to me.
Apple AirPods
$160 | Amazon
Working out or going for a mid-day walk I always have my AirPods with me. Although I don't have the AirPod Pro due to them not fitting my ears well and having them always fall out I have less problem with that with the standard AirPods. These get almost daily use for workouts, walks, meetings, and even sometimes when I am just doing chores around the house listening to podcasts.
Sonos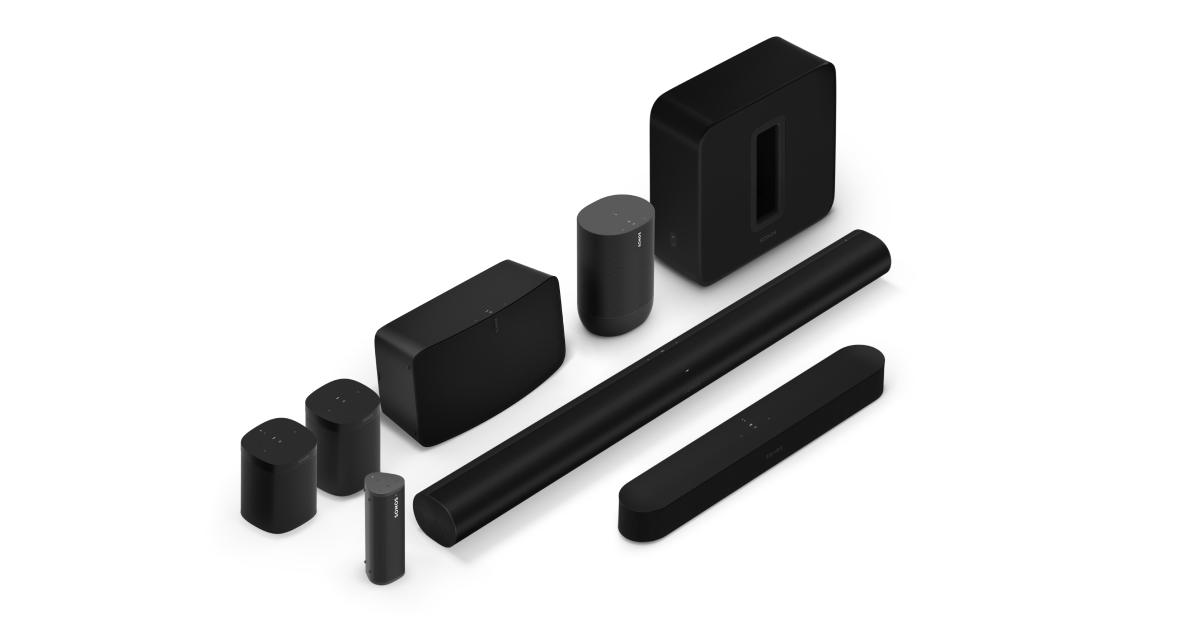 $159 - $899 | Amazon
If I had been doing this list year after year Sonos would undoubtedly have been on it for about 4 consecutive years. These products offer fantastic sound with easy configuration and simple multi-room audio. Although Sonos is not particularly cheap it is modular and can be added onto slowly which is what I have done over the years. Here again, I use this system every day through our TV which is hooked to the soundbar, or at my workstation with the Ray connected to my laptop or the Move that can be taken with you as a portable. All the products are high quality and have a nice simplistic design that will fit in anywhere.
Apps
Paprika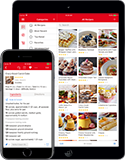 $5 - $30
Back to the kitchen for one of our most used bits of software Paprika app. The app in its base form is a recipe manager where you can collect, categorize and store recipes. What makes that app special is its ability to download recipes you find online with incredible accuracy and add them to your recipe book. Once you have collected recipes now you can create a meal plan, plotting each recipe on a calendar. Once you have the meal plan complete the app can then generate a list of ingredients you will need allowing you to selectively add or remove items and then add them to a grocery list. The list of course can then be checked off as you pick up the items in the store or add them to your online shopping cart.
We use this application for almost all our cooking, planning, and grocery shopping. The app is available for most major platforms: Windows, Mac, iOS, Apple Watch, and Android. Each version is sold separately, and it's not necessarily cheap in today's $1.99 software world, but it's a great application and well worth the spend if you use and follow recipes or are a meal planner.
Notion
$0 - Free for personal use
Notion is a hard one to explain. It's a notepad, it's a database, it's an organizer. It's what you make of it which isn't necessarily a helpful description but it's true.
I use Notion to manage almost all aspects of my personal and professional life. Projects, todos, contacts, meetings, writing, notes, read later items, and tons of other things are all stored and managed in Notion. One of the powerful functions of Notion is the ability to relate content to other content. The best way to illustrate this might be to have a to-do list. Your to-do list might consist of many types of todos based on how you break things down. Todos might also be related to a project that you are working on. The relation allows you to have a todos database/list that can then be linked and displayed on the project page to show your projects todos while still keeping all the todo's in a single place.
Notion really can be as simple or complicated as you make it and it's difficult to explain until you start to play around and use it. If you are the type that likes to keep organized digitally I think this will be for you. Take some time and watch some Youtube videos on getting started. The value should become apparent pretty quickly.
And that's it. I hope you find some of these interesting or useful. I'll likely revisit this next year but until then, happy New Year!